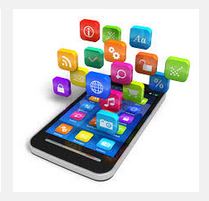 In this post, you will learn how to create your own picture quotes for Instagram or Facebook that look beautiful and don't require any design background… or money! High five!
Get them inspired and excited, they say! You'll get more customers in no time.
Easier said than done.
You might have already tried to create your own picture quotes but with your not-so-stellar Photoshop skills, the result leaves much to be desired. Then you go back to your Instagram feed and see more of these gorgeous visual quote graphics and you're just like WTF why can't mine look like that?
I feel ya. I am a very visual person and always have been but even though with my Photoshop skills being semi-decent, I still struggle with creating graphics just out of thin air. My own brand images, sure – but I didn't do my own branding to start. But then I look at the vast array of beautiful quotes on Instagram and Facebook and I'm just like… I want my pictures to look like that too! But how?!
Thankfully, Internet is an amazing thing and there are many people out there who realized this as a problem and came to the rescue on their virtual white horses (and their shiny armor.. perhaps bedazzled in some e-flowers and diamonds, to boot). And so creating quotes for Instagram became that much easier.
So in this post, I want to present to you some options to create quotes for Facebook or Instagram or whatever social media (or blogging) platform you use to get in front of your audience! Because your graphics deserve to look good. Just as good as you do
In no particular order…
I'll be honest, I use this app the most just because I really like the amount of font designs they have and they always look top notch. You can put your own background graphics so that your quote picture looks legit. I also see most people using this app, so the downside is that if you use it, you might start recognizing how many others are using it too.. but with the amount of font designs and formats they have, you have your pick of the litter, so you should be fine.
I haven't been using this app as much as I did in the beginning BUT that doesn't mean it's not a great picture quote maker, because it still totally rocks! With this app, you can easily create your own picture for sharing on Facebook, Instagram, Twitter or to print. It comes with a variety of templates and font choices. The cool thing in this one is that you can change the emphasis of individual words by tapping them and they can then change its color or style. Text size, alignment, line spacing and frame width can also be adapted and changed easily, which is something many other apps don't include. If there is one thing missing, it is the option to rotate text.
Another app that is used by many people. It allows you to add beautiful typography & artwork, apply stunning filters and photo effects, and add an ever-growing collection of shapes, light FX, textures, borders, patterns, and more to your photos and share them to your favorite social networks!
4. Canva (online)
Oh, how I love you Canva. It's the not so hidden of a gem now and it's made design newbies into design pros. Well, maybe not so much but it has made creating graphics, covers, and more into a breeze. With many templates to choose from (and new templates are continually being added) you can create the graphic that fits your style. The great thing is that it's not just picture quotes – it's any social media pictures, or PDF book covers, or posters, or anything… it's like Photoshop but templated and easy to use. You can also pay an extra $1 for backgrounds and elements too, but it's not required cause they have a ton of stuff available for free. Fab!
Actually when I called Canva as the photoshop that's free, I spoke too soon. PicMonkey is for real like Photoshop but free and easy because of the amount of stuff you can do with it. I know many bloggers who have used it to create pinnable graphics and other images for their blogs, but you can also edit photos in there too which makes it much more than just a picture quote maker. Definitely worth checking out. Then, if you want more features, they also have a paid version.
Phonto is a simple app that allows you to add text to pictures. It's a great way to create picture quotes to share to your social networks that look sleek and pretty. I've heard great things from the many people who use it. A cool thing about it too is that you can now create perspective text (3D) and erase parts of text.
7. Over (app)
Another pretty app for your picture quote magic! Over's fonts are playful, flexible, and easy to adapt and manipulate over the photos you upload. The app also comes with artwork to help structure the text– like situational and seasonal themes. They also have a snapping feature that allows you to easily align text, artwork and pngs to the center of your photo, or to each other.
Here's an app that isn't talked about a lot but it's worth talking about more. It's been selected on the App Store's Best of 2014 which makes it legit too. Typic allows you to take your photos a step further by adding text and so you can turn them into design pieces! They have 84 fonts to choose from, many filters, as well as light leak effects (love those!), frames, and more.
Absolutely love this app, it's really fun and really pretty. It comes with various custom filters, fun fonts, and hand-drawn doodles by Elsie and Emma, creators of the award-winning lifestyle blog, "A Beautiful Mess". Definitely recommend.
This app is different because it's not focused on just typography. It allows you to add hand drawn sketches, typography brush scripts and more to your photos and share them on your favorite social networks, or even print them! I feel like this one has a much more of an artsy feel.
This online app focuses on creating your own inspirational quote that can be easily made into a Facebook cover. It offers a variety of symbols, font choices, and backgrounds to play with, though a downside is that you can't upload your own picture as a background. The website also offers the option of putting your quote up for sale and sharing 30% of any proceeds with you.
Going beyond the basics, Font Candy allows you to fill in your bold text with images, adding a layered effect to the end product that looks polished and professional. This app also has over 65 fonts, so you're sure to find one that suits your quote.
This app transforms your notes and quotes into a gorgeously designed image. You can choose from over 40 typographical styles, displaying your quote in neon colors or muted earth tones and anything in between. You can also save your creations in a gallery feed and share when you're ready.
They call themselves the "fastest" way to create a picture quote for Facebook or another social media. I don't know about all that, I felt it took me a bit longer to go through all the options, especially since I couldn't see thumbnails of how their effects and fonts look like ahead of time, which I thought ate up some of the time. But overall – it does provide some interesting font combinations, plus they allow you to pick more than just a square image, but also Pinterest size, Google Plus cover, and other dimensions. It might be worth taking a look when you're on your computer.
Another free website that allows you to make pretty picture quotes. There are a limited number of styles to choose from, but they're all nicely put together and can make you look like a total pro. They also have a quote finder where if you're stuck and lacking inspiration, you can just scroll through and find the quote you wanna use!
Everyone's got their own way of creating picture quotes.
However you do it, one thing is clear.
Picture quotes aren't going anywhere anytime soon.